As many of us are preparing our Easter brunch menus for this weekend, I thought I'd bring out the recipes for some of my favorite brunch dishes I've made on Cooking On the Side.
~ ~ ~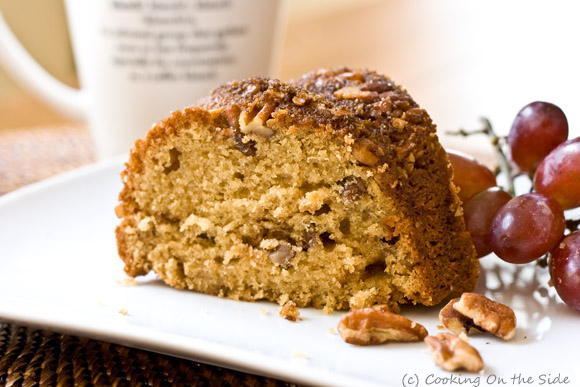 Sour Cream Pecan Coffee Cake
If I didn't already know that this Sour Cream Pecan Coffee Cake recipe came from a box of dark brown sugar I probably could have guessed it. It has very pronounced brown sugar flavor and, with the help of the sour cream in the mix, the texture is melt-in-your mouth.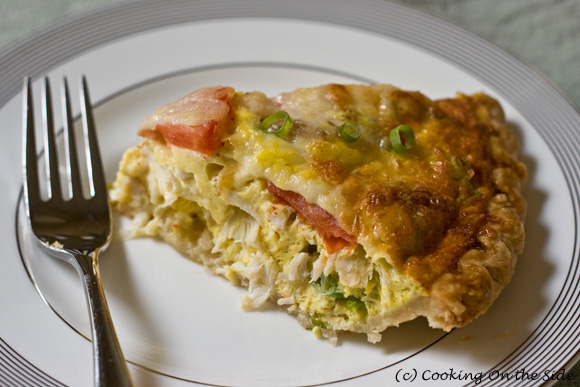 Crab, Scallion & Tomato Quiche
This Crab, Scallion & Tomato Quiche ranks among the top three recipes I've tried on this blog. It features a generous amount of lump crab meat and the flavor is further enhanced by the Old Bay-seasoned custard.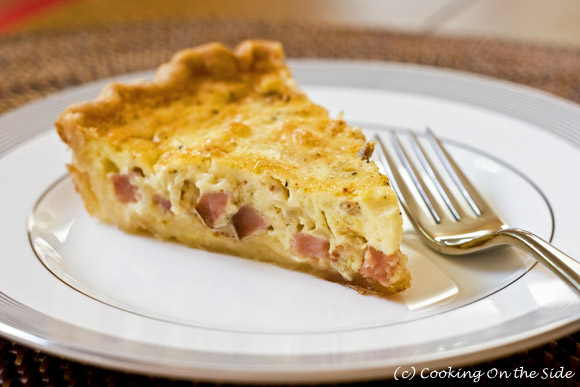 Quiche Lorraine
This recipe calls for ham as well as the traditional bacon for even more flavor. They're both, of course, fabulous with nutty Gruyère.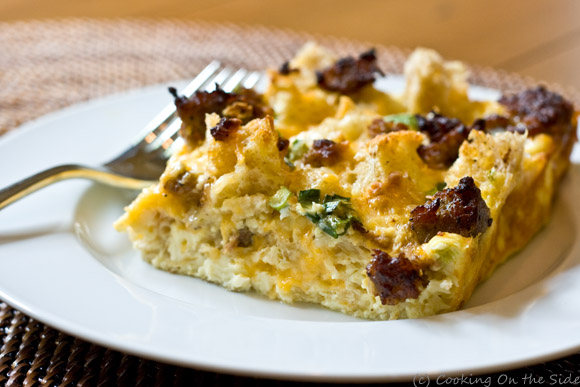 Sausage Breakfast Casserole
The hot sausage and pepper jack cheese give the casserole a little kick of heat without being overly spicy. With the custard soaked into cubes of country bread the dish is very much like a savory bread pudding, or strata.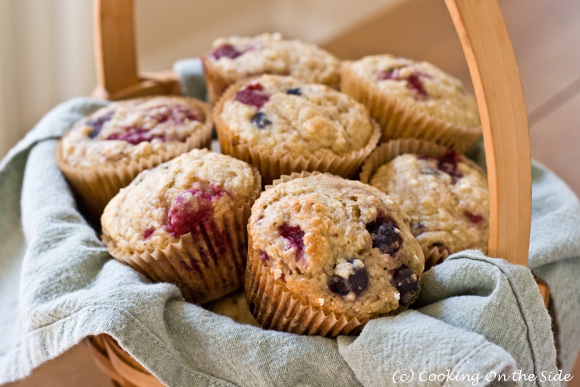 Banana Berry Muffins
As someone who tends to prefer muffins that are nearly like cupcakes I was not expecting to enjoy these "healthier" muffins as much as I did. Between the bananas, berries and orange juice they're loaded with flavor.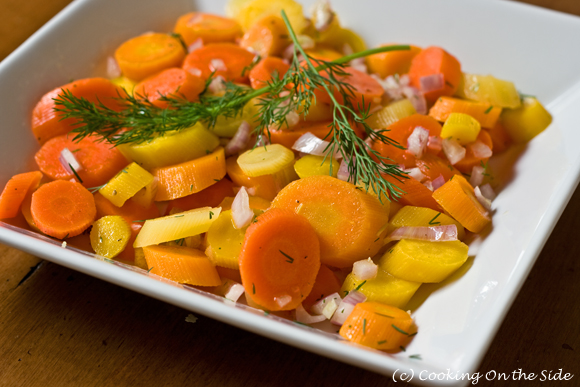 Chilled Dill Carrot Salad
The salad is incredibly simple – the carrots are sliced, blanched, tossed in a dill-red wine vinaigrette and chilled to blend the flavors. Even if you can't find the multicolor carrots in your area this still would make a great healthy side dish with the conventional variety.
~ ~ ~