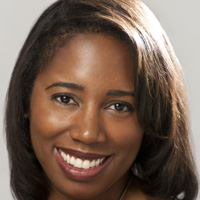 Hi! Thank you so much for visiting Cooking On the Side, which I started in March 2009. While I've moved on to other areas of the food world and I no longer write new posts for this blog, I keep it "alive" on the Internet for those who are looking for great recipes that I've found on food packaging. 
There are a few more ads on this site than I'd normally be comfortable with. When I was still actively blogging, I was pretty protective of the types/volume of ads that would appear here. These days, however, since I'm not working with sponsors or pursuing other revenue streams, the blog needs to rely on ads to remain online (e.g., pay for hosting and other fees). 
I hope you continue to enjoy the recipes I've shared on Cooking On the Side over the years. Please excuse the ads! To see what I'm up to currently, check out my instagram at @kathystrahs. Many thanks!
Hi, I'm Kathy Strahs!
It's the recipe collection I didn't even realize I had – the one derived from the side of a bag of fresh vegetables, a box of sugar, a jar of mayonnaise.
As someone who regularly scours food blogs, magazines and cookbooks for new recipes to try I was stunned to discover one day that there were nearly 40 recipes printed on the packaging of food items I had in my refrigerator and pantry.  I'd overlooked most of them all of these years. Of course, I've made everyone's favorite Toll House chocolate chip cookie recipe countless times and who doesn't love Rice Krispy Treats? But what about all of these other on-the-package recipes? It occurred to me there could be some hidden gems in here.
Cooking On the Side – as in on the side of food packaging – is all about "revealing" these on-the-package recipes, with photos of how they actually turn out, cooking notes and more descriptive directions than package space usually allows for.
In addition to Cooking on the Side, I write Panini Happy – a food blog dedicated to panini and other original recipes for the panini grill. Before taking time off to focus on raising our two kids, I worked in online marketing and advertising for several well-known brands. These days, I'm enjoying the delicious life of a food writer in Silicon Valley.
CONTACT:
Got feedback? Questions? You can reach me by e-mail at cookingontheside AT yahoo DOT com