I tend to be a purist when it comes to Thanksgiving side dishes – I need to have all the standards like stuffing, cranberry sauce, mashed potatoes and green bean casserole and nothing too newfangled or off-the-wall. That said, I do enjoy a flavor tweak or two every year, such as with the Gingered Orange Cranberry Sauce we're having this year.
Make no mistake, this is still whole berry cranberry sauce as we know it, but simmering the tart berries with sweet citrus and spicy ginger really complements and enhances the flavor (much like coffee enhances the flavor of chocolate). I'll go so far as to say I now prefer this version over the classic and that's saying a lot! Read on to the end of the post for the recipe.
As I mentioned last week, I'll be sharing different ways to incorporate ginger into your holiday cooking and baking, as one of seven bloggers participating in McCormick's "Seasonal Seven Flavors" celebration this season. The seven flavors – cinnamon, nutmeg, poultry seasoning, ginger, sage, vanilla, and peppermint – feature prominently in practically every holiday recipe I've shared on this blog. As you prepare your Thanksgiving menus, here are some of the best "on-the-side" side dishes and (and desserts!) I've found over the years.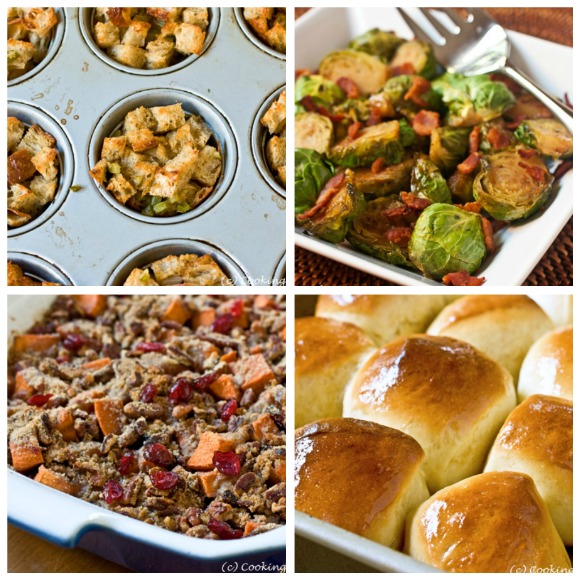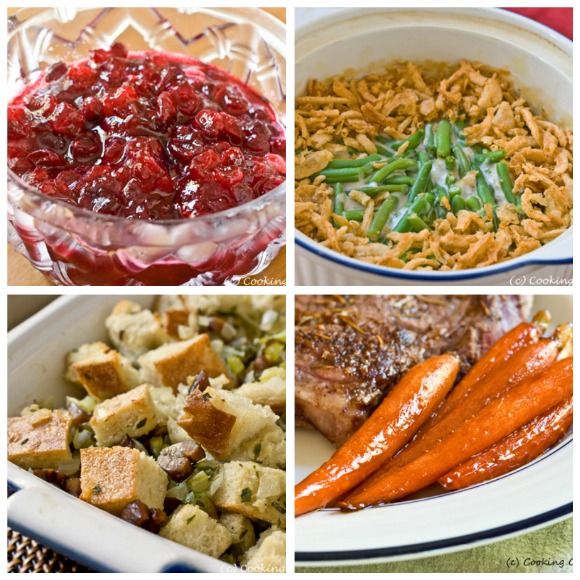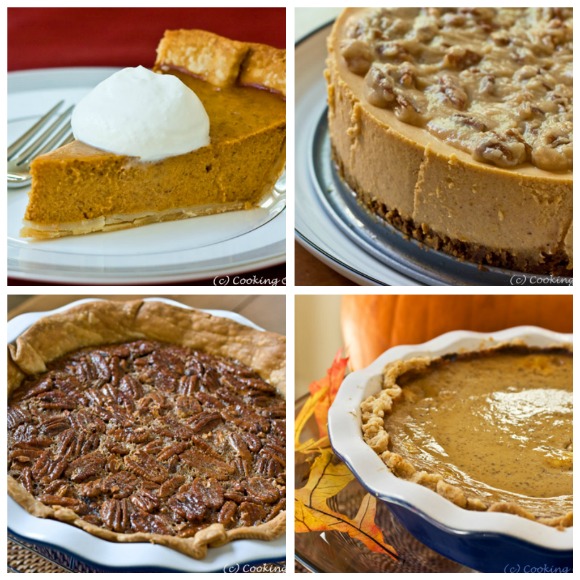 Whether you're doing the cooking or the eating this year, I wish you all a very Happy Thanksgiving!!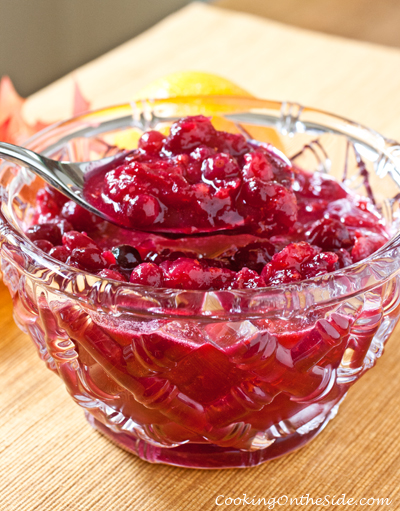 Gingered Orange Cranberry Sauce
Adapted from McCormick.com
Prep time: 5 minutes | Cook time: 15 minutes | Total time: 20 minutes
Yield: 8 servings
INGREDIENTS:
3/4 cup

sugar

1/2 cup

water

1/2 cup

orange juice

1 package (12 ounces)

fresh cranberries, rinsed and drained

1/2 teaspoon

McCormick® Ground Ginger

1 tablespoon

grated orange zest
DIRECTIONS:
Mix sugar, water and orange juice in a medium saucepan. Bring to boil on medium-high heat. Add cranberries and ginger; return to boil. Reduce heat to medium-low; simmer 10 minutes or until the cranberries burst and sauce begins to thicken, stirring occasionally.
Remove from heat. Stir in orange zest. Cool to room temperature. Cover.
Refrigerate until ready to serve.
Make Ahead: Cranberry sauce can be prepared up to 1 week ahead. Store in refrigerator. Stir before serving.
Thanks to my friend Dara at Cookin' Canuck for the (rather apparent) visual inspiration for my cranberry sauce photos. I must have had her gorgeous Apple & Cranberry Sauce photos subconsciously imprinted on my brain as I was shooting this dish because I wound up choosing pretty much the exact same styling! Unreal...
This post was sponsored by McCormick as part of their Seasonal Seven Flavors program. My opinions are – as always – my own.