I'm feeling a sense of relief, finally sharing this Cranberry Nut Bread recipe made the "right" way. I don't exactly cringe over the way I originally posted it four years ago – it did ultimately taste good accidentally using an entire bag of whole cranberries rather than half a bag chopped, as called for but it wasn't how it was supposed to be.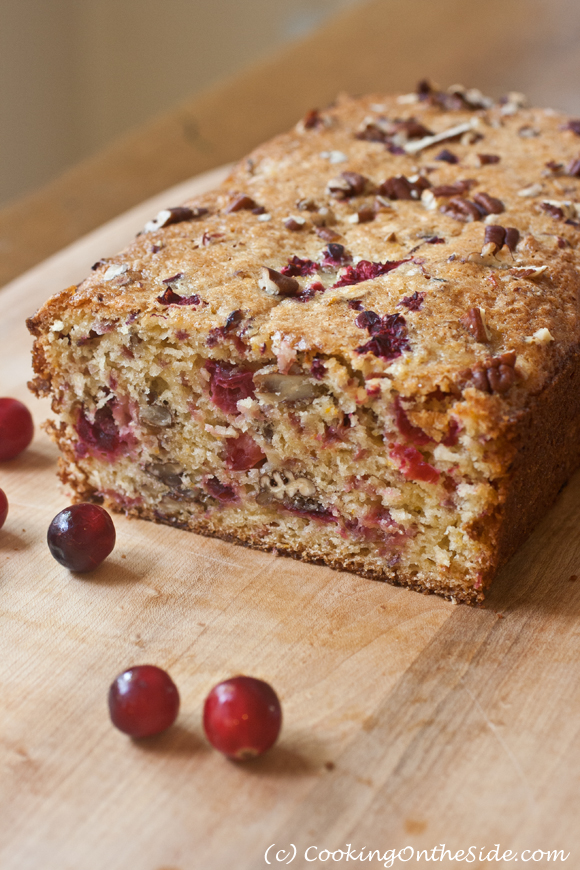 Oh yes, this one was way better. Better than better, actually – this is going to become a holiday go-to for me! It's no wonder Ocean Spray has had the recipe on its bag of fresh cranberries for years. You really need to chop the cranberries to have them distribute nicely throughout the loaf without creating big bites of tartness. It's surprisingly moist, thanks to a good amount of orange juice in the batter. So far I've enjoyed it for lunch yesterday, dessert last night and breakfast this morning (and perhaps a sliver while I've been writing this :-)).
Get the Cranberry Nut Bread recipe on my original post.