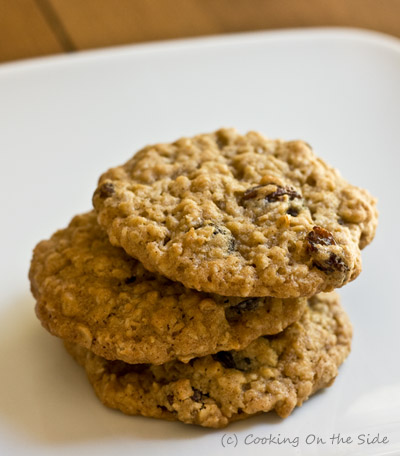 Poor oatmeal raisin cookies. They're kind of the Jan Brady of the cookie world. They're sweet and all, but all everyone ever talks about is "Chocolate Chip, Chocolate Chip, Chocolate Chip…"
Oatmeal raisin cookies really deserve more of the spotlight. What's not to love? The oatmeal gives them that great nutty flavor and texture and the raisins appear at just the right time to provide a spark of chewy sweetness. And have you smelled the kitchen while these things are baking? That warm, homey aroma alone is worth keeping tablespoons of dough on hand in the freezer, ready to pop in the oven at any time.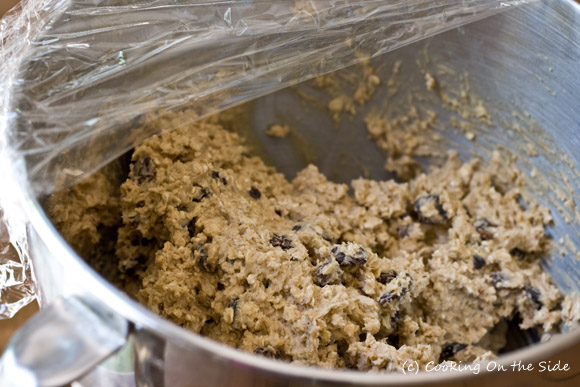 The only oatmeal raisin cookie recipe I have ever used is the "Vanishing Oatmeal Raisin Cookies" recipe that comes from inside the lid of the Quaker Oats canister. They call them "vanishing" because the cookies tend to vanish very quickly (it's true, they do). I follow it pretty much exactly with one notable exception: I chill the dough over night rather than bake them right away. This takes an extraordinary amount of willpower, which I don't always exhibit. Please forgive yourself if you have to give in to the call of the cookie. But I do prefer the thicker consistency that chilling overnight yields.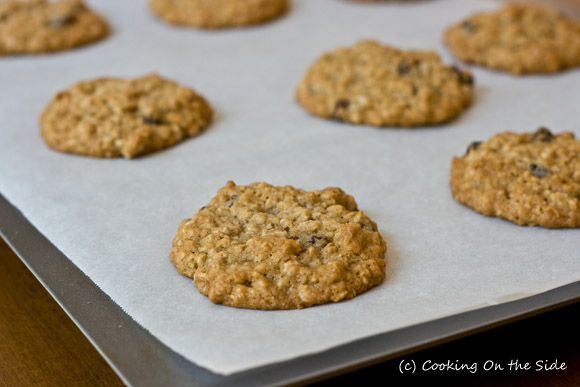 Oatmeal Raisin Cookies
Adapted slightly from the Vanishing Oatmeal Raisin Cookies recipe inside the Quaker Oats lid
Makes 3-4 dozen
INGREDIENTS:
1/2 lb. (2 sticks) unsalted butter, softened
1 cup firmly packed brown sugar
1/2 cup granulated sugar
2 eggs
1 teaspoon vanilla
1 1/2 cups all-purpose flour
1 teaspoon baking soda
1 teaspoon cinnamon
1 teaspoon salt
3 cups oats (quick or old fashioned, uncooked)
1 cup raisins
DIRECTIONS:
Preheat the oven to 350°F.
In a medium bowl, combine flour, baking soda, cinnamon and salt; mix well. Beat together butter and sugars in a large mixer bowl until creamy. Mix in vanilla. Add eggs, one at a time, beating well after each addition. Gradually beat in flour mixture. Stir in oats and raisins.
In batches, drop by rounded tablespoonfuls onto an ungreased cookie sheet (I recommend lining with parchment). Bake 12-14 minutes or until golden brown. Cool 1 minute on the cookie sheet; remove to wire rack.