Congrats to our Windows Phone 7 "Do More With Less" giveaway winner, Schmidty (#169)!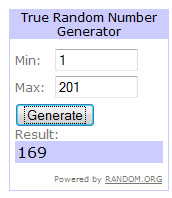 Thanks to everyone who entered. I'm glad I asked you to share the ways you make your life easier in the kitchen – I've already adopted many of the great tips!
See the Recipe Index for all the recipes on Cooking On the Side.