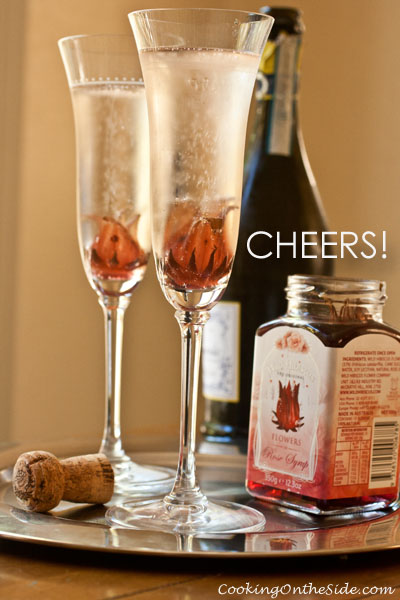 Wishing you all a happy and healthy new year!
If you can get your hands on some edible hibiscus flowers in rose syrup before the clock strikes midnight tonight, may I recommend dropping one in the bottom of your champagne glass for a Champagne Hibiscus Cocktail. The flower "blooms" as you pour in the bubbly, gives the flute a festively pink tint and tastes lovely at the end. I'd never heard of them before a colleague sent me a few jars for the holidays – this cocktail "recipe" was suggested on the side of the packaging. We will be toasting 2013 in style!
See the Recipe Index for all the recipes on Cooking On the Side.