Today's recipe for Banana Crunch Wraps comes from Attune Foods, but it was actually created by me!
Attune just released its Back-to-School Recipes eBook for free download – inside you'll find my recipe alongside other creative lunchbox ideas from a few of my blogging friends. With a newly minted kindergartener in our house, I can definitely use all the ideas I can get!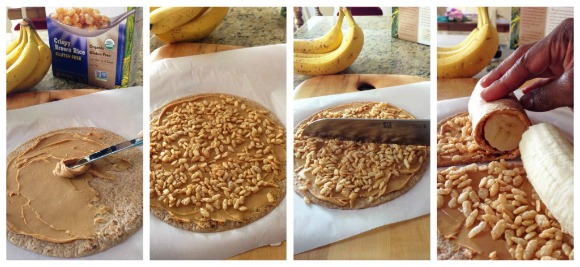 Somewhere up in Toronto, my friend Peter is having the last laugh. He first introduced me to his idea of "peanut butter banana burritos" more than a decade ago, back in his bachelor days. I'll admit, I didn't give the concept the respect it deserved at the time. I feared mushiness.
I finally discovered the perfect ingredient to add crunch to these wraps – crisped rice cereal! It turns out that a good layer of crispy rice – and a drizzle of honey – makes these simple, healthy wraps pretty irresistible. I used peanut butter in these wraps at home, but for our nut-free school I'll make them with soy nut butter or sunflower butter.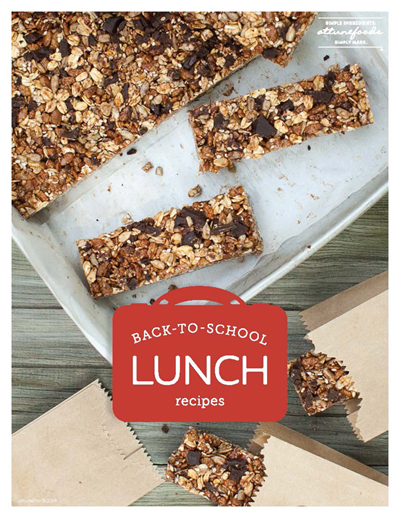 You'll find a bunch of healthy lunchbox ideas in Attune Foods' Back-to-School Lunch Recipes eBook – download it for free!