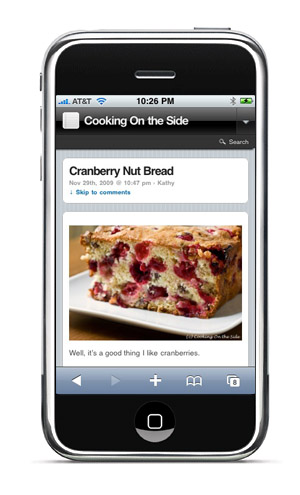 It just got a whole lot easier to navigate Cooking On the Side from your iPhone – welcome to the mobile version!
So often I need to look up a recipe while I'm away from the computer – I love it when a recipe site has a mobile version I can access on the fly and easily find what I need. If you use an iPhone, all you have to do is navigate to www.cookingontheside.com in the Safari browser as usual. The site will automatically detect that you're using an iPhone and display the mobile version. Prefer the regular full version? You can always switch back, using a link at the bottom of the screen.
iPhone users: Give it a try and let me know what you think!