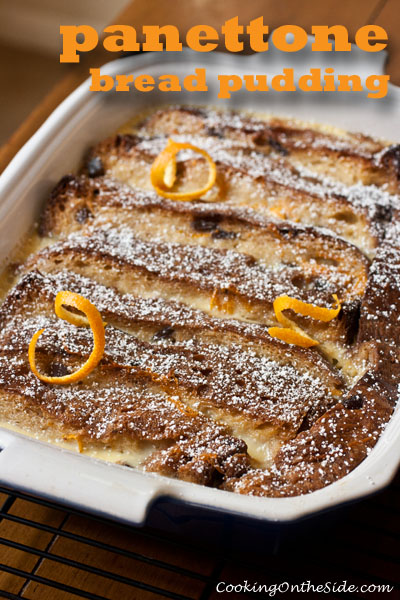 I'm not sure what made me believe this Panettone Bread Pudding qualified as breakfast this past weekend, as I fired up the oven to bake it at 7:45 AM. Maybe it was that it used slices of bread (well, cake really) rather than chunks so it seemed more like baked French toast. Perhaps because I planned to swap in extra milk in place of the rum and Marsala wine in the recipe (so I could serve it to my kids) it seemed morning-worthy. Or I could possibly have had this bag on my mind…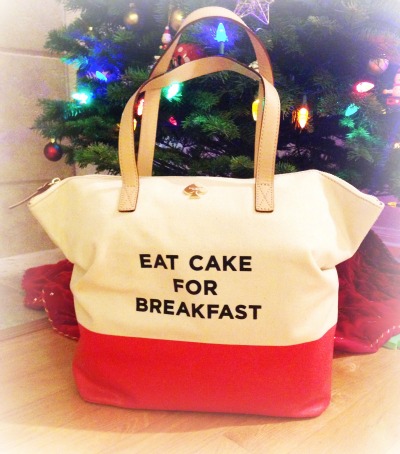 …my Christmas present to myself! It just arrived today, I've been wanting it for months and it got marked down for Black Friday.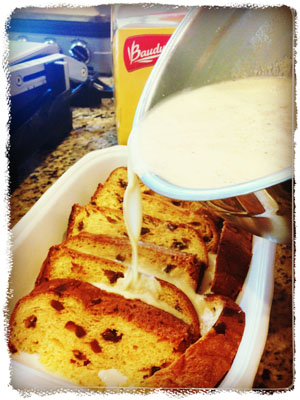 In reality, this sweet holiday treat with hints of orange and cinnamon is probably best served as dessert. The airy panettone soaks up custard like crazy, making the already flavorful Italian specialty cake incredibly moist and delightful. The recipe, from the Bauducco website, suggests serving the dish warm or chilled but to me, hot and fresh out of the oven is definitely the way to go.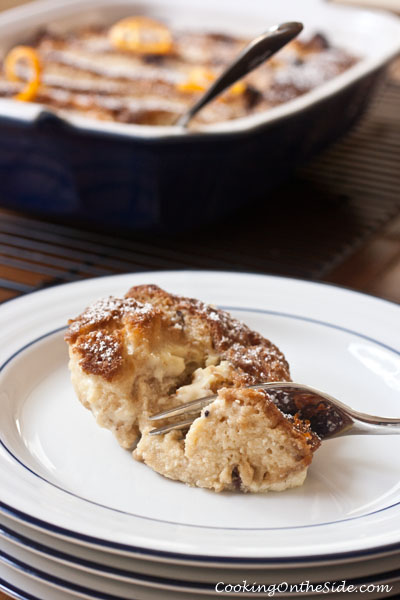 Panettone Bread Pudding
Slightly adapted from the Panettone Bread Pudding recipe from Bauducco
Prep time: 25 minutes | Cook time: 30 minutes | Total time: 55 minutes
Yield: 8 servings
INGREDIENTS:
16 ounces

panettone, thickly sliced

2 cups

whole milk

3/4 cup

sugar

1 cup

heavy cream

1/4 cup

rum

1/4 cup

Marsala wine

3

eggs

2 teaspoons

grated orange zest

1/2 teaspoon

cinnamon

Confectioners' sugar
DIRECTIONS:
Preheat oven to 375 degrees. Butter a shallow 3 quart baking dish. Layer the panettone slices in the baking dish.
In a medium saucepan over medium-low heat, combine the milk and sugar. Bring the mixture to a simmer, stirring to dissolve sugar. Remove from heat and add the heavy cream, rum and Marsala wine.
In a bowl, beat together the eggs, orange zest and cinnamon. Slowly stir in the milk mixture. Pour the mixture over the panettone slices, pressing the panettone down to keep it submerged. Let stand 10 minutes.
Place the baking dish in a larger roasting pan. Pour hot water around the baking dish to a depth of 1 inch. Bake for 30 minutes, or until a toothpick inserted midway into the pudding comes out clean and the top is golden. Cut into squares. Serve warm or chilled, sprinkled with confectioners' sugar.
NOTE: If you'd like to serve this dish without the alcohol, replace the rum and Marsala wine with an extra 1/2 cup of whole milk.
See the Recipe Index for all the recipes on Cooking On the Side.